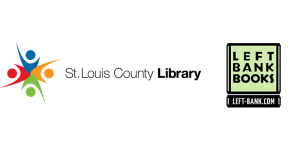 Acclaimed author of "The Other Wes Moore," Wes Moore presents a kaleidoscopic account of five days in the life of a city on the edge, told through seven characters on the frontlines of the uprising that overtook Baltimore following the killing of Freddie Gray. Each shifting point of view contributes to an engrossing, cacophonous account of one of the most consequential moments in our recent history–but also a passionate appeal about the deeper causes of the violence and the small seeds of hope planted in its aftermath.
Interview moderated by Dr. Kira Banks, Associate Professor of Psychology – Saint Louis University and co-Founder of the Institute for Healing Justice and Equity.
Purchase the book from Left bank Books: https://www.left-bank.com/book/9780525512363. Curbside pick-up and shipping available.
Presented in partnership by the St. Louis County Library.