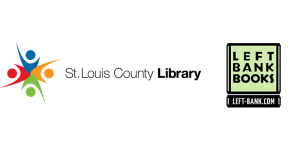 Bestselling, Pulitzer Prize-winning author of "All Over but the Shoutin'" and "Ava's Man," Rick Bragg shares a collection of wide-ranging and endearingly personal essays from his popular columns in Southern Living and Garden & Gun. From his love of Tupperware to the decline of country music, from the legacy of Harper Lee to the metamorphosis of the pickup truck, "Where I Come From" is an ode to the stories and the history of the Deep South, written with tenderness, wit, and deep affection–a book that will be treasured by fans old and new.
Signed copies of the book are available from Left Bank Books: https://www.left-bank.com/book/9780593317785.
Curbside pickup and shipping available.
Presented in partnership by the St. Louis County Library and HEC Media.