By Christina Chastain
The holiday season is here and there are so many ways to get into the spirit in St. Louis. Sure, you may want to pick out the perfect tree or sip hot cocoa by the fire, but below are other events just begging to become an annual holiday tradition. Whether you celebrate Christmas, Chanukah, or Kwanzaa, there's something for everyone this holiday season. Have your own holiday event? Email it to christina@hectv.org!
Light Displays
AB Brewery Lights
Anheuser-Busch has improved and expanded its holiday light display near Soulard. AB celebrates Christmas each year by decorating the brewery complex with thousands of lights. This year, you can also enjoy live music, fire pits, and free samples of AB products Thursday through Sunday evenings from 5 p.m. to 10 p.m. Admission and parking are free. Enter at the Tour Center at 1200 Lynch Street.
Nov. 15, 2018 – Dec. 30, 2018
AB Brewery, South St. Louis
Santa's Magical Kingdom
It takes quite a while to see the 35 acres of Christmas lights at Santa's Magical Kingdom in south St. Louis County, and now it will take even longer as they added 1/2 mile more with new animations and scenes! Millions of lights and dozens of holiday scenes fill Jellystone Park in Eureka. You can see Santa's flying reindeer, travel through the Candy Cane Village or visit the Waterfall of Lights. For even more fun, take an old-fashioned wagon ride through the display. After seeing the lights, head over to Kringle's General Store for a little holiday shopping. Santa's Magical Kingdom is open from 5:30 p.m. to 10:30 p.m., Sunday through Thursday, and 5:30 p.m. to 11 p.m., Friday and Saturday. Admission is $23 per car, van, truck, or SUV.
Nov. 16, 2018 – Jan. 6, 2019
Jellystone Park, Eureka
Way of Lights
The Way of Lights at Our Lady of the Snows Shrine in Belleville is one of the area's most popular Christmas displays (see pictures of the display). More than a million lights are used to tell the story of Jesus' birth. You can drive through the display or take a carriage ride. There's also a laser light show, camel rides, an indoor Christmas tree display and an interactive play area for the kids. The Way of Lights is open Monday through Thursday from 5 p.m. to 9 p.m. and Friday through Sunday 5 p.m. to 10 p.m. Admission to view the lights is free, but there is a small charge for the laser light show, camel rides, and other attractions. Donations are also accepted.
Nov. 16, 2018 – Jan. 1, 2019
Our Lady of the Snows Shrine, Belleville
Science Illuminated
This new holiday celebration will present a light display that uses leading-edge technology and science demonstrations to show the science of light. Engage in learning activities with science experiments and explore our outside GROW Gallery and indoor pavilion like never before. Go to www.slsc.org for more information.
Thru – Dec. 30, 2018
Saint Louis Science Center
Winter Wonderland
Another option for holiday lights in the Metro East is the Winter Wonderland of Lights in Lebanon, Illinois. Colorful lights and hand-painted scenes are used to create a Victorian style holiday show for the whole family. The drive through display is set up at Horner Park in Lebanon. That's about 30 minutes from downtown St. Louis. Winter Wonderland is open Sunday through Thursday from 5 p.m. to 9 p.m., and Friday and Saturday from 5 p.m. to 10 p.m. Admission is free, but donations are accepted.
Nov. 16, 2018 – Dec. 31, 2018
Horner Park, Lebanon, IL
Garden Glow
Hundreds of thousands of lights will decorate the Missouri Botanical Garden for the holidays. Walk through the light display, then take in the Victorian Christmas decorations at Tower Grove House. Garden Glow also has live holiday music, snacks and shopping. Garden Glow is open most evenings during the Christmas season from 5 p.m. to 10 p.m.
Nov. 17, 2018 – Jan. 1, 2019, closed Christmas Eve and Christmas.
Missouri Botanical Garden, South St. Louis
Winter Wonderland: Tilles Park
For 30 years, employees with the St. Louis County Parks Department have turned Tilles Park into a Winter Wonderland. You can drive through the display, but the best way to see the lights is by horse-drawn carriage. Winter Wonderland is open daily from 5:30 p.m. to 9:30 p.m., except for Christmas Eve and New Year's Eve. Cars are welcome Sunday through Friday, but Saturdays are reserved for carriage rides and Mondays are reserved for Winter Wonderland Walk only. Admission is $10 per car. Tickets for carriage rides are available through MetroTix, and vary depending on the size of the carriage.
Nov. 21, 2018 – Dec. 30, 2018
Tilles Park, St. Louis County
Wild Lights
Go a little wild this holiday season with Wild Lights at the St. Louis Zoo. If you've never been to the zoo on a winter evening, this is a real treat. Walk through the exhibits as they come alive with more than 500,000 lights. Kids can hear holiday stories and adults can do a little shopping at the Holiday Zootique. Wild Lights is open from 5:30 p.m. to 8:30 p.m. Tickets are $8 for Zoo members and $9 for non-members during the week; $10 and $11 respectively during the weekend. Children under two get in free.
Nov. 23, 2018 – Dec. 30, 2018 | Select Nights
Saint Louis Zoo, Forest Park
Christmas Wonderland
Each year, Alton's Rock Spring Park twinkles with more than four million lights during the holiday season. You'll see cascading waterfalls, lighted trees and dozens of magical displays. Kids can also visit Santa in the Enchanted Forest or get up close with goats, llamas and other animals at the petting zoo. Christmas Wonderland is open Monday through Friday from 6 p.m. to 9 p.m., and Saturday and Sunday from 5 p.m. to 9 p.m. Admission is $7 for cars and small vans, or $1 a person for vehicles with more than 10 people.
Nov. 23, 2018 – Dec. 26, 2018
Rock Spring Park, Alton
Celebration of Lights
Celebration of Lights is a holiday light display held at Fort Zumwalt Park. Each scene is designed and funded by local organizations, churches and businesses. Started in 1991, the event attracts more than 10,000 vehicles each year and more than 10,000 individuals during the Old-Fashioned Holiday Stroll. Celebration of Lights is open Sunday, Tuesday through Thursday 6 p.m. to 9 p.m., Friday and Saturday 6 p.m. – 10 p.m., and Monday are for train, wagon and sleigh-hayrides by advance reservation only. Admission is $10 for cars and $15 for large vans. Tuesday is discount night where all cars, vans and non-commercial vehicles are $7.
Nov. 23, 2018 – Dec. 30, 2018
Fort Zumwalt Park, O'Fallon, MO
Holiday Night Lights
The annual Wentzville Holiday Night Lights dispaly at Rotary Park opens on Friday, Nov. 24 for the holiday season. Come enjoy a one-mile light display that features large illuminated commercial scenes and tunnels of twinkling lights. This holiday display is a great way to experience the magic and joy of a winter wonderland close to home. The display is open 5:30-9:30 p.m. Dates vary. Drive-thru admission is $8 for vehicles holding up to six passengers; $1 per additional passenger.
Nov. 23, 2018 – Dec. 30, 2018
Rotary Park, Wentzville, MO
Holiday Festivals and Events
Holiday Wreath Auction
Local floral designers are showing off their best work at the annual holiday wreath exhibit at the Missouri Botanical Garden. The wreaths are on display each day from 9 a.m. to 4 p.m. The exhibit is included with the cost of Garden admission. You also have the chance to own one of the featured wreaths by making a bid during the silent auction.
Nov. 16, 2018 – Jan.1, 2019
Missouri Botanical Garden
The Polar Express™ Train Ride
Back by popular demand, visitors to St. Louis this holiday season can book a trip that's bound to create a Christmas memory they will treasure forever–a journey to the North Pole via The Polar Express. Pajama-clad families can board The Polar Express™ Train Ride at St. Louis' famed Union Station for a train ride to remember. Onboard a real train, as they are whisked off to "the North Pole" they will relive the magic of the classic children's book The Polar Express by Chris Allsburg.
Nov. 16, 2018 – Dec. 30, 2018
St. Louis Union Station
Winterfest at the Arch Rink Opening
Experience an ice skating rink like no other! Grab your skates and enjoy this outdoor rink in the heart of Kiener Plaza. In the shadow of the Gateway Arch or under its new lights, the Winterfest Ice Rink is a great winter destination with regular hours and special events Nov. 17, 2018 – Jan. 1, 2019! Enjoy the rink, sip hot chocolate in the renovated park, or explore the play ground.
Nov. 17, 2018 – Jan. 1, 2019
Kiener Plaza
Gardenland Express
It's all aboard for some holiday fun at the Missouri Botanical Garden. The Garden is kicking off its holiday season with its "Gardenland Express" annual flower and train show. The show features model trains that wind their way though a miniature landscape filled with winter scenes and surrounded by poinsettias and other flowering plants. The display is open daily from 9 a.m. to 4 p.m. Admission is $5 a person.
Nov. 17, 2018 – Jan. 1, 2019
Missouri Botanical Garden
Ameren Thanksgiving Day Parade
Celebrating its 34th year, the 2018 Ameren Thanksgiving Day Parade will step off at 8:45 a.m. on Thursday, Nov. 22 from 20th Street and Market Street and proceed east towards Broadway in Downtown St. Louis. The parade will boast more than 130 parade units, including musical floats and displays, giant helium balloon figures, animal units, restored antique cars and firetrucks, and marching bands from around the St. Louis region. As always, Santa Claus will be present to wish everyone a Happy Thanksgiving and Merry Christmas at the end of the parade.
Nov. 22, 2018 | 8:45 a.m.
Downtown St. Louis
Holiday in the Park at Six Flags
Holiday in the Park is back for select days from Nov. 23 – Jan. 1, 2019 at Six Flags St. Louis. It's the most magical time of the year filled with enchanting experiences that will help create those special family fun outings again and again. Our breathtaking winter wonderland features a variety of delightful and interactive activities to help capture the holiday spirit.
Nov. 23 – Jan. 1, 2019
Six Flags St. Louis
St. Charles Christmas Traditions
When it comes to capturing the sweet, nostalgic essence of Christmastime in America, few places do it better than St. Charles' Historic Main Street. Experience the magic for yourself at St. Charles Christmas Traditions, a month-long celebration of holiday cheer. Shop and dine along the red-brick streets, say hello to the strolling characters, and allow the festive carolers to lift your spirits. This is the perfect place to begin your own holiday tradition with your family, complete with a gingerbread village, chestnut-roasting and a host of Santas from around the world. Go on — get merry!
Nov. 23, 2018 to Dec. 24, every Wednesday, Friday, Saturday, & Sunday
Historic Main Street, St. Charles
A Christmas Story
Ralphie Parker's quest to get a Red Ryder BB gun for Christmas returns to The Rep in all its heartwarming and hilarious glory. Filled with delightful holiday vignettes and endlessly quotable lines ("You'll shoot your eye out!"), this play is the perfect gift for the whole family to enjoy. See the classic movie brought to life on stage!
Nov. 28, 2018 – Dec. 2, 2018 | $25 – $97
The Repertory Theatre of St. Louis
Hip Hop Nutcracker
Just  like  the  original,  in  The  Hip  Hop  Nutcracker  Maria-Clara  and  the  Nutcracker  Prince  go  on  a  dream  adventure  battling  a  gang  of  mice,  visiting  the  land  of  sweets  and  learning  the  lessons  of  the  holiday  season.  Innovative  digital  graffiti  and  visuals  transform  the  landscape  of  E.T.A.  Hoffmann's  beloved  story  from  traditional  19th  Century  Germany  to  the  vibrant,  diverse  sights  and  sounds  of  contemporary  New  York  City. Through  this  re-mixed  and  re-imagined  version  of  the  classic,  the  dynamic  performers  of  The  Hip  Hop  Nutcracker takes  us  on  a  journey  that  celebrates  love,  community  and  the  magic  of  New  Year.
Nov. 30, 2018 | 8 p.m.
Fabulous Fox Theatre
The RFT's Holiday Spirits
Holiday Spirits returns on Friday, Nov. 30 for a fun night of winter-themed cocktails, gourmet bites, live music and much more. Enjoy spirits from local, regional and worldwide distilleries and find your new favorite or the perfect cocktail to serve at your upcoming holiday parties. Tickets include unlimited tastings of various spirits, craft cocktails, beer and wine, gourmet bites, live music, art demonstrations and more from 7 – 10 pm.  $55 at the door / $40 in advance
Nov. 30, 2018 | 7 p.m. – 10 p.m.
Third Degree Glass Factory
Winter Markt
Join Urban Chestnut Brewing Company and usher in the holiday season with a "traditional" European/German Wintermarkt at the Midtown Brewery & Biergarten. Come eat, drink, and be merry!
Featuring local vendors; food: borscht, 3 in a bun, pretzels, s'more kits; drinks: bier specials, Glühwein, hot chocolate; fire pits; and music by Larry Hallar.
Dec. 1, 8, & 15 | noon – 4 p.m.
Urban Chestnut – Midtown
Home for the Holidays
The small town of Elsah, Illinois, is known as the "village where time stood still." Elsah's historic charm is certainly on display during the holidays. Visitors can tour homes decorated for Christmas, do a little shopping and attend the lighting of the village Christmas tree. Your ticket includes a house tour, entertainment at various venues, a ride in a horse drawn carriage or in a decorated wagon drawn by a team of horses. $15 per person in advance or $18 day-of cash only.
Dec. 1, 2018 | Noon – 4 p.m.
Elsah, Ill.
Print Bazaar on Cherokee
Print Bazaar on Cherokee is a great way to find one-of-a-kind creations by local artists – no two prints are exactly alike! Print Bazaar on Cherokee provides holiday shoppers with the unique opportunity to complete their shopping lists, support both artists and the local economy and celebrate the singular joy and intimacy of the rigorously handmade.
Dec. 1, 2018 | 10 a.m. – 6 p.m.
Cherokee Street
Christmas in Old Town Florissant
The festivities begin at 2 p.m. in the Council Chambers at City Hall with seasonal music. The Tree Lighting at the end of the activities concludes the day. Santa Claus will arrive at city hall at 2:15 p.m. and welcome all children to visit him. You can also make a craft, decorate a cookie donated by Helfer's, have your face painted by the Valley of Flowers Queen and her maids Let Cookie the Clown make your very own balloon sculpture Listen to a Christmas story Listen to wonderful seasonal music. And of course have cookies and cocoa. Shops will be open along Rue St. Francois with regular business hours.  So come early before the event to have lunch and shop!
Dec. 1, 2018 | 2 p.m. – 4:30 p.m.
Florissant
Skate with Santa
Santa Claus will be lacing up his ice skates and taking a spin at Steinberg Rink in Forest Park. You can skate with Santa from 2 p.m. – 4 p.m. Skating fees are $7 a person and $6 for skate rental. The rink is open for the winter through Feb. 28, 2019.
Dec. 1, 2018 | 2 p.m. – 4 p.m.
Steinberg Rink in Forest Park

Santa's Chocolate Express
All aboard Santa's Chocolate Express! Hop on the shuttle and travel down Grafton's Main Street. Stop in local shops to sample chocolatey holiday treats and shop the sales. Enjoy the sounds of carolers on the street and meet Santa Claus at The Grove Memorial Park. Tickets are required for this event and include: a bag of chocolates, a holiday wine glass, free shuttle service, and a free treat at each participating business. Plus, all ticket holders will have an opportunity to register to win a FREE overnight stay in one of Grafton's guest houses!
Dec. 1, 2018 | 11 a.m. – 5 p.m.
Grafton, Ill.
Soulard Holiday Parlour Tour
It's time again for one of St. Louis's most beloved and longstanding holiday traditions. The 43rd annual Soulard Holiday Parlour Tour invites guests to take a historic walk through time, exploring neighborhood homes decked in their holiday best.
Dec. 1, 10 a.m. – 4 p.m. & Dec. 2, 10 a.m. – 3 p.m., 2018
Soulard
Breakfast and Dinner with Santa
Bring the whole family for a festive holiday experience at the Zoo. Your joeys will jump for joy as they meet Santa and his holiday helpers, and you'll be in a merry mood with complimentary parking and a delicious meal. Reservations are limited, so reserve your spot soon!
Dec. 1 – Dec. 20, 2018 , 9 a.m., 11 a.m., 5 p.m., 7 p.m., dates vary
St. Louis Zoo
CWE Window Walk
Experience the magic of the holidays at the Central West End's annual Window Walk, now in its 9th year. Window Walk is a month-long celebration highlighting the many wonderful attributes of the holidays in the CWE, with Holiday fun every Saturday in December. Visitors are invited to stroll amidst elegantly decorated windows while shopping at boutiques, enjoying seasonal libations and delicious meals at local restaurants.
Dec. 1, 8,15 & 22, 2018 | 1 p.m. – 5 p.m.
Central West End
Midwest Ballet Theatre's Nutcracker
Midwest Ballet Theatre is performing the classic Christmas ballet, The Nutcracker, at the Florissant Civic Center. Tickets are $15.
Dec. 2, 2018 | 2 p.m. & 6 p.m.
Florissant Civic Center
Chanukah at the Botanical Garden
A traditional Jewish holiday celebration that includes festive Israeli music and dance, a menorah-lighting ceremony and Chanukah merchandise provided by local vendors and the Garden Gate Shop.
Dec. 2, 2018 | Noon – 4 p.m.
Missouri Botanical Garden
A Charlie Brown Christmas
A Charlie Brown Christmas Live On Stage is a fresh take on the timeless classic that gives the audience a completely new way of experiencing the storyline as portrayed by real actors who maintain the integrity and spirit of each Peanuts character.
Dec. 6, 2018 | 7 p.m.
Stifle Theatre (Formerly Peabody Opera House)
A Christmas Carol
A Christmas Carol features a spirited ensemble of 23 performers who bring Dickens' fable of redemption to life on a magical set created by noted designer James Othuse.  A full array of timeless carols such as "God Rest Ye Merry Gentlemen," "Away In a Manger" and "Here We Come A-Wassailing" are interwoven within the classic story of a tight-fisted, middle-class merchant Ebenezer Scrooge  and  all the beloved characters from Dickens' 1843 novel.
Dec. 6 – 9, 2018
Fabulous Fox Theatre
Winter Celebrations
Make the season merry and bright with the Saint Louis Art Museum at Winter Celebrations. This weekend of performances, art activities, and festivities is inspired by the warmth of the season and traditions from around the world. See groups like Afriky Lolo and St. Louis Osuwa Taiko, decorate cookies with your little ones, hear traditional stories from other cultures and much more during this special two-day festival.
Dec. 8 & 9, 2018 | 10 a.m. – 4 p.m.
Saint Louis Art Museum
Holidays in Old North
Handmade, vintage, arts, and local vendors will be located in the shops along N. 14th Street for all of your holiday shopping needs and caroling groups will provide periodic entertainment. A few food options will be on hand including our own local favorites, Crown Candy Kitchen and La Mancha Coffeehouse.
Dec. 8, 2018 | 11 a.m. – 4 p.m.
Old North Saint Louis Restoration Group, 2700 N 14th St, St. Louis 63106
Lafyette Square Parlour Tour
Tour some of St. Louis' finest Victorian homes all decked out for Christmas. The tour begins at the Park House, located at the corner of Mississippi and Lafayette Avenues. You will pick up your tickets and tour book there. Amenities include complimentary carriage rides and visits with Santa. Neighborhood shops and restaurants will be open, with many offering treats and discounts. More festivities this year include the Holiday Market on the Plaza from 10am-5pm and kids' crafts from 1-3pm.
Dec. 9, 2018 | 10 a.m. – 5 p.m.
Lafayette Square
Dr. Suess' How the Grinch Stole Christmas: The Musical
Dr. Suess' How the Grinch Stole Christmas: The Musical features the hit songs "You're A Mean One Mr. Grinch" and "Welcome Christmas" (written by Albert Hague and Dr. Seuss) from the original animated series. Max the Dog narrates as the mean and scheming Grinch, whose heart is "two sizes too small," decides to steal Christmas away from the Holiday loving Whos. Magnificent sets (John Lee Beatty) and costumes (Robert Morgan) inspired by Dr. Seuss' original illustrations help transport audiences to the whimsical world of Whoville, while the Music and Book of Mel Marvin and Timothy Mason breathe new life into this timeless story of the true meaning of Christmas. The 2018 production is directed by Matt August and choreographed by Bob Richard based on the original choreography by John DeLuca and originally created by 3-time Tony Award® winning director, Jack O'Brien.
Dec. 13 – 16, 2018
Stifel Theatre (formerly Peabody Opera House)
St. Louis Ballet's Nutcracker
Gen Horiuchi's version of The Nutcracker, on the vast Touhill stage, incorporates spectacular effects such as glitter, smoke and pyrotechnics plus new choreography each year to keep this holiday classic fresh. A magical adventure that's appropriate for all ages, The Nutcracker features the talents of Saint Louis Ballet's professional company along with students from the Saint Louis Ballet School – and special surprise guests in the comic role of Mother Ginger. Glorious dancing, Tchaikovsky's classic score — a holiday tradition in Saint Louis since 2000! And new this year, a narrated performance Dec. 19 at 11 a.m.
December 14-23, 2018
Touhill Performing Arts Center
12 Bars of Charity
The 7th Annual 12 Bars of Charity is back on Saturday, Dec. 15th! Pick a charity team to support round up your friends, and come out to party for a great cause! Last year, 12 Bars of Charity – St. Louis helped raise more than $95,000 for local charity and had more than 8,000 people participate. Help us break last years record as they aim to raise more than $100,000 in 2018! There is no start or end point for the pub crawl. After you check in, start and end at any bar you please!
Dec. 15, 2018 | 2 p.m. – 6 p.m.
The Christmas Skates
The true spirit of the holiday season shines brightly in this new musical adaptation of Mary Griggs Van Voorhis's short story, "The Boy with the Box." It's nearly Christmas, and Tom Reynolds is excited to show off his brand new skates – that is, until someone shows up with a newer, better pair. Meanwhile, across town, Harvey McGinnis is thrilled with the meager gifts he's managed to gather for his little sisters. Inspired by Harvey's kindness and spirit, Tom hatches a plan to give his new friend a holiday surprise to remember.
Dec. 15, 2018 – Dec. 22, 2018 | $10
Heagney Theatre at Nerinx Hall High Schoo
Purina Farms' Pet-acular Bazaar
The Pet-acular Holiday Bazaar, a family-friendly event especially for dogs and kids, returns to Purina Farms Dec 15-16. Bring the whole family, including your dog, out to shop, celebrate and commemorate the holiday inside the state-of-the-art Purina Event Center. No reservations necessary.
Dec. 15 & 16, 2018 | 10 a.m. – 3 p.m.
Purina Event Center
Kwanzaa Holiday Expo
The Better Family Life Kwanzaa Holiday Expo is an annual event highlighting the fourth principle of Kwanzaa – Ujamaa (Cooperative Economics) – catering to the individual or business looking to promote or sell their product or service. Also enjoy live entertainment, guest speakers, films, health seminars, positive entertainment, and food!
Dec. 16, 10 a.m. – 9 p.m. & Dec. 17, noon – 6 p.m.
Better Family Life Cultural, Educational and Business Center
KMOX Holiday Radio Show
The tradition continues as Charlie Brennan, Debbie Monterrey, Carol Daniel, Mark Reardon and the KMOX Staff perform an original comedy written by our very own Kevin Killeen on Monday, December 17th at the Sheldon Concert Hall. The play, "Ask Your Mother," is about a St. Louis family getting together to enjoy a nice, quiet Christmas… or so they planned! Laughter will certainly ensure in an evening featuring music, singing, timely sound effects and fun by his cast of personalities you know and love. Don't miss the St. Louis tradition, celebrating over 20 years theatrical excitement!
Dec. 17, 2018 | 8 p.m.
The Sheldon
Rudolph the Red Nosed Reindeer 
The beloved TV classic Rudolph the Red Nosed Reindeer soars off the screen and onto the stage this holiday season. Come see all of your favorite characters from the special including Santa and Mrs. Claus, Hermey the Elf, Bumble the Abominable Snow Monster, Clarice, Yukon Cornelius and, of course, Rudolph, as they come to life in Rudolph the Red Nosed Reindeer: The Musical. It's an adventure that teaches us that what makes you different can be what makes you special. Don't miss this wonderful holiday tradition that speaks to the misfit in all of us. Based on the animated television special Rudolph the Red-Nosed Reindeer and the stage production directed and conceived by Jeff Frank and First Stage. Script adaptation by Robert Penola. Arrangements and orchestrations by Timothy Splain.
Dec. 22 11 a.m., 3 p.m., 7 p.m. & 23, 2018  1 p.m., 5 p.m.
Fabulous Fox Theatre
Kwanzaa: First Fruits
Kwanzaa is a Swahili term that means "first fruits," and this contemporary African-American holiday centers around the feast table of the harvest. A Kwanzaa ceremony highlights a day of storytelling, craft and jewelry displays, and authentic African drumming and musical performances. The celebration is from noon until 4 p.m. at the Garden's Ridgway Center. Admission is included with a ticket to the Garden.
December 26, 2018 | Noon – 3 p.m.
Missouri Botanical Garden
Concerts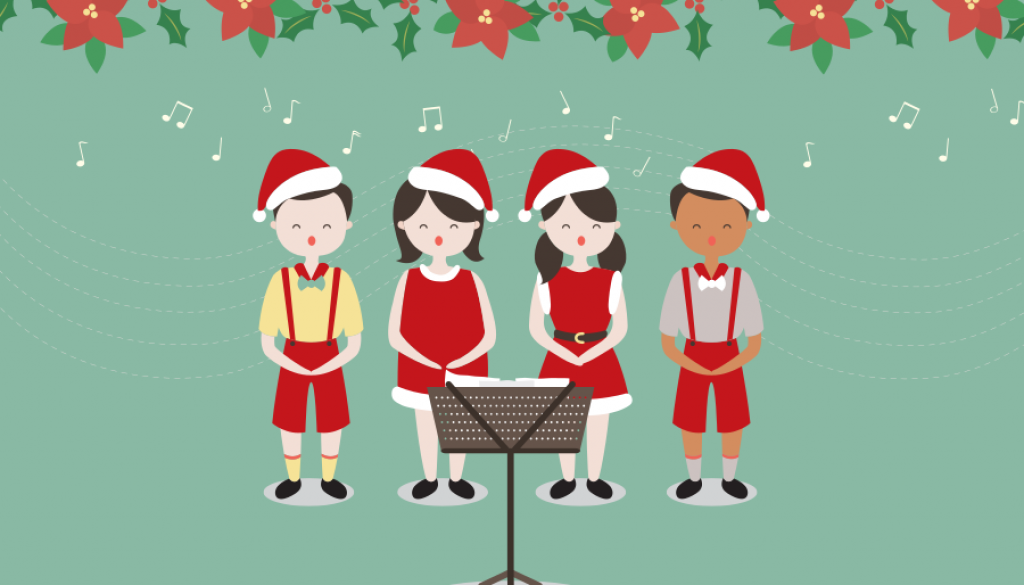 Beth Tuttle and Friends
Get in the holiday spirit with the sultry vocals and unique song stylings of Beth Tuttle! Joining Beth for this festive evening are some of St. Louis' finest musicians including Dave Black (guitar), Heather Carson (vocals), Vince Corkery (bass), Andrew Gibson (drums and percussion), Randy Holmes (trumpet), Matt McKeever (reeds), pianist and singer Bill Murphy (piano, vocals and accordion!), Jim Owens (trombone), Carolbeth True (piano), Sandy Weltman (harmonica, ukelele),and clog dancer extraordinaire Rush McAllister. Jazz, blues and gospel flavored arrangements of your Christmas and seasonal favorites along with some not-so-familiar tunes — even a bisl Klezmer music to celebrate Hannukah!
Nov. 20, 2018 | 7:30 p.m.
The Sheldon
Kenny G: The Miracles Holiday and Hits Tour
In a recording career that spans almost three decades and 23 albums, Grammy Award-winning saxophonist Kenny G has grafted elements of R&B, pop and Latin to a jazz foundation solidifying his reputation as the premiere artist in contemporary jazz. Since the early '80s, his combination of unparalleled instrumental chops and indelible melodies has resulted in sales of more than 75 million records worldwide (45 million in the U.S. alone) and more than a dozen climbs to the top of Billboard's contemporary jazz chart.
Nov. 30, 2018 | 8 p.m.
The Touhill
Christmas at the Cathedral
The Cathedral Basilica of St. Louis will host the Tenth Annual Christmas at the Cathedral concert, featuring the Archdiocesan Adult Choir, Children's Choir, Handbell Choir and Orchestra, featuring Christmas classics both old and new.
Dec. 1, 8 p.m. & Dec. 2, 2:30 p.m., 2018 
Cathedral Basilica
St. Louis Civic Orchestra's Winter Holiday Concert
The St. Louis Civic Orchestra will perform a variety of holiday favorites at its Annual Holiday Concert. A favorite at each December performance is the Sing-along, in which audience members join the Civic and its guest performers Vocal Spectrum and Parkway Southwest Middle School Choir to sing traditional holiday favorites. Watch the performance Christmas Day on KTVI Ch. 2 from 3 p.m. – 5 p.m. produced by HEC!
Dec. 2, 3 p.m.
Logan University's Purser Hall, 1851 Schoettler Road, Chesterfield, MO 63017
Jazz for the Holidays
This annual production showcases holiday classics with a jazzy flair. The afternoon features such classics as Have Yourself a Merry Little Christmas, The Christmas Song, Jingle Bells and selections from A Charlie Brown Christmas. With additional song selections, concert organizers promise exciting new music that will be enjoyed by all!
Dec. 2, 2018 | 3 p.m.
The Touhill
A Magical Cirque Christmas
The producers of Broadway's smash hit "The Illusionists" have brought together the world's greatest entertainers for a spell-binding and incredible new holiday production –A Magical Cirque Christmas! Experience the magic of Christmas with dazzling illusions and breathtaking cirque artists, performing to all your favorite holiday music.  Get into the spirit of the season with this merry treat that's perfect for the entire family.
Dec. 4, 2018 | 7:30 p.m.
Fabulous Fox Theatre
Trans-Siberian Orchestra
Music and the holiday spirit come alive again during the Trans-Siberian Orchestra concert, "The Ghosts of Christmas Eve, The Best of TSO and More" a larger-than-life performance complete with symphonic-rock music, grandiose light displays and spectacular effects.
Dec. 6, 2018 | 7:30 p.m.
Enterprise Center (Formerly Scottrade Center)
Sierra Hull: Christmas Time is Here
Inspired by bluegrass and roots music, but not defined by it, singer and virtuoso mandolinist Sierra Hull is finding critical and popular acclaim as a unique songwriter of complexity and depth beyond her years. Christmas Time Is Here is a holiday celebration that will feature friends new and old: Ethan Jodziewicz, Eddie Barbash, Justin Moses, Jake Finch and Kai Welch.
Dec. 7, 2018 | 8 p.m.
The Sheldon
Ambassadors of Harmony: Sounds of the Season
This December, the Ambassadors of Harmony chorus will once again rekindle the joy and magic of the holidays with its always popular Sounds of the Season concert.
Celebrate with the Ambassadors as the chorus puts on five heartwarming concerts filled with musical favorites that will get you in the spirit. The show has become a yearly tradition over the past three decades by combining comedy and the lighter side of popular holiday songs with classic carols and sacred music that tell the story of the season.
Dec. 7 – 9, 2018
The Touhill
Brothers Lazaroff Hanukkah Hullabaloo
In its eighth year, Brothers Lazaroff takes what The Washington Post has called one of the "8 amazing Hanukkah parties across America" to The Grandel Theater, the beautifully restored Kranzberg Arts Foundation theater in Grand Center. The Hanukkah Hullabaloo has established itself as a cultural event in the St. Louis community by celebrating the spiritual dimensions of the holiday with "Eight Nights" a nine part spoken word collaboration by Rabbi James Stone Goodman and Brothers Lazaroff.
Dec. 8, 2018 | 7 p.m.
Grandel Theater
Home Alone in Concert 
Experience the beloved 1990s box office hit, Home Alone In Concert, on the big screen with the Saint Louis Symphony Orchestramperforming John Williams' charming and delightful score live. See what antics eight-year-old Kevin McCallister comes up with when he is accidentally left behind from family vacation.
Dec. 14 & 15, 2018 | 7 p.m.
Powell Hall
Jazz St. Louis Big Band: Duke Ellington's Nutcracker
Celebrate the Holidays with a special showcase of Duke Ellington's Nutcracker Suite performed by the Jazz St. Louis Big Band. These jazz interpretations of Tchaikovsky's ballet, arranged by Ellington and Billy Strayhorn, feature tunes like "Sugar Rum Cherry" (taking the place of "Dance ofthe Sugar-Plum Fairy") and "Peanut Brittle Brigade" (taking the place of the mundanely named "March"). Filling out each set will be Ellington/Strayhorn classics like "Take the A-Train," "Cottontail," "Koko," "The Mooche," and more, all played from the original charts.
Dec. 18 & 19, 2018 | 7:30 p.m. & 9:30 p.m.
Jazz St. Louis
Dean Christopher: Rat Pack Christmas
Award-winning actor, singer and impressionist Dean Christopher, along with his band, return for a repeat performance to bring you this one-of-a-kind holiday show you won't soon forget. One of the greatest eras in the history of entertainment…"classic Vegas" meets the holiday season head-on, all brought to life and rolled up into your favorite holiday tunes.
Dec. 20, 2018 | 7:30 p.m.
The Sheldon
Mercy Holiday Celebration
Experience St. Louis' favorite holiday tradition, sure to make your season merry and bright! Gather together at Powell Hall for a performance filled with festive sounds of the season with the Saint Louis Symphony Orchestra and Santa Claus.
Dec. 21 – 23, 2018 
Powell Hall
A Very Manly Christmas
Jim Manley is an explosive trumpet player whose forays into the musical stratosphere are exciting and unbelievable. In the past few years, Manley has branched out as a bandleader, composer/arranger, and clinician, maintaining a busy playing schedule with nearly 4,500 engagements in the last 15 years. For these special Jazz St. Louis shows, Manley has put together a screamin' seven-piece instrumental group dubbed Mad Brass & Rhythm to bring you Holiday cheer!
Dec. 21 – 23, 2018 | 7:30 p.m. & 9:30 p.m.
Jazz St. Louis
Sing Christmas, Ring Christmas
If you love Christmas, you'll love this free event. Our 140-member choir is joined by the handbell choir and instruments to deliver an unforgettable holiday experience. It's our gift to the community and is open to the public. Get in the holiday spirit! The concert has your favorite songs and holiday carols.
Dec. 23, 2018 | 7 p.m.
Manchester United Methodist Church
Copyright 2018 HEC Media. All rights reserved.