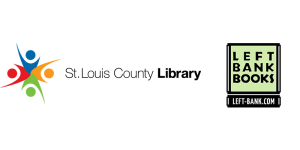 New York Times Bestselling author Chris Bohjalian's 21st novel "The Red Lotus" came out on the day many were told to stay in, March 17, 2020. Ironically, this thriller is in part about a pathogen that could start a pandemic. We talk with Bohjalian about the timing of his newest book, his incredible research for it that took him on a two-week bike tour of Vietnam, some writing tips and tricks he uses, his time on the set of his book-turned-HBO Max-series with Kaley Cuoco, and some St. Louis connections in "The Red Lotus" pages. Bohjalian is authentic and engaging in this conversation from his home office in Vermont.
Signed Books now available at Left Bank Books.
This virtual conversation was produced in partnership with the St. Louis County Library.