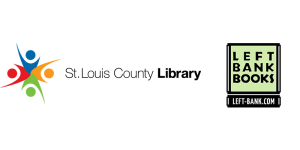 Julie Keith of Oregon is a mom turned into an accidental activist. Her story begins when tears open a box of Halloween decorations and as she does, a piece of paper floats to the ground. Keith realizes it's a letter, written in a mix of broken English and Chinese. The writer explains he and thousands of others who made the decorations are being held against their will at labor camps in China, some six-thousand miles away. He urges the finder to contact human rights groups. Keith does and also contacts local media. Her story goes viral. From there, journalist Amelia Pang connects the dots of China's forced labor pool and its impact and connection to American companies in her debut book, "Made In China." Pang deftly explains Chinese history and culture that has led to slave labor and puts a face to the workers who are sent to these "re-education" camps. Pang makes us think twice about how we shop and what we can do to stop human rights abuses.
Signed books available from Left Bank Books: https://www.left-bank.com/book/9781616209179.
Presented in partnership by the St. Louis County Library and HEC Media.