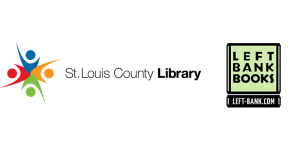 Trailblazing food writer and beloved restaurant critic Ruth Reichl took the job (and the risk) of a lifetime when she entered the high-stakes world of magazine publishing. Now, for the first time, she chronicles her groundbreaking tenure as editor in chief of "Gourmet" in her new book "Save Me the Plums: My Gourmet Memoir."
Books are available from Left Bank Books: https://www.left-bank.com/book/9780812982381.
Curbside pick-up and $10.00 delivery in St. Louis. $3.99 standard shipping.
Presented in partnership by the St. Louis County Library, Sauce Magazine, and HEC Media.