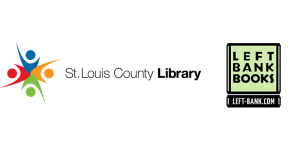 The author of numerous acclaimed books on the Indian Wars of the American West, Peter Cozzens brings us to the forefront of the chaos and violence that characterized the young American Republic, when settlers spilled across the Appalachians to bloody effect, disregarding their rightful Indian owners. "Tecumseh and the Prophet" presents the untold story of Tecumseh and Tenskwatawa, the Shawnee brothers who retaliated against this threat–the two most significant siblings in Native American history, who, Cozzens helps us understand, should be writ large in the annals of America.
In conversation with Dr. William S. Belko, Executive Director, Missouri Humanities Council.
Signed book available from Left Bank Books: https://www.left-bank.com/book/9781524733254. Curbside pick-up and $10.00 delivery in St. Louis. $3.99 standard shipping.
Presented in partnership by St. Louis County Library, HEC Media, and the Missouri Humanities Council.